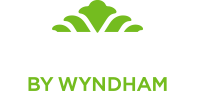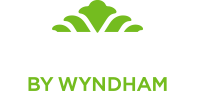 WINGATE BY WYNDHAM REBRANDING
BRIEF
Wingate By Wyndham is an award-winning, highly-prototypical midscale hotel brand with nearly 200 properties across North America. The brand targets business travelers with its portfolio of highly-consistent hotels and a wide range of amenities included in the price.
CHALLENGE
The brand engaged NM+U to develop a comprehensive creative strategy and messaging platform to support its new "Modern Life in Balance" positioning. Additionally, NM+U was asked to clearly highlight the brand's key selling attributes including their award-winning hotels, their business-traveler-friendly features and the Wyndham Rewards loyalty program.
SOLUTION
NM+U conducted a comprehensive analysis of the brand, the audience and its competition to identify a truly differentiated way to bring the brand's positioning to life. The resulting creative platform, centered under the tagline "LET'S CONNECT" describes a brand that embraces the hectic lifestyle of the brand's audience. Here modern travelers can multitask in comfort, stay productive, rewarded and connected to their routines during their travels.
Some key elements help Wingate by Wyndham's brand image stand out in the marketplace: Its uniquely-styled photography with dark, modern tones accented by overlapping color patterns which represent the multitasking, hectic life of Wingate travelers.
The subtle incorporation of technology elements and the brand's tone and manner further connect the brand to its audience and help differentiate Wingate by Wyndham from its competitive set.